We specialize in Tailored IT Services and solutions for Minneapolis businesses.
Our Mission Is To Completely Eliminate IT Tasks, Problems, And Stress For The Businesses We Work With.
Why Our Clients Work with Us
An
IT Solution

For Every IT Problem
We work with our clients to ensure their IT needs are met quickly and effectively, helping them find the perfect solution for their business requirements. From cloud computing and data storage, to cyber security, our IT solutions cover all IT needs for businesses both large and small.
A
Comprehensive

Suite Of IT Services
Our company provides a wide range of services designed to help businesses of all sizes. We understand the different needs of each business and are dedicated to finding the right solutions for each one. Our services provide businesses with increased efficiency, improved customer service, and higher productivity.
Lower Costs

& Boost Profits
With our help, businesses can maximize their profits while reducing operational costs. They can also reduce their time to market with better-informed decisions, as well as increase overall engagement from customers by utilizing our comprehensive data analysis tools. With our unique suite of services, business owners can rest assured that our team is here to help take their business to the next level.
Our support is available
24/7/365.
An IT infrastructure doesn't take breaks or vacations—and neither does our 24/7/365 support. We keep a close eye on monitoring our clients' IT around the clock and stay available whenever we're needed.
We have
a proven approach

to help our clients increase productivity.
Impact Group's trusted support team assesses IT needs and develops a customized plan that fits our clients' vision for growth by completing a microscopic examination of each client's technology infrastructure—which helps us create an IT plan that fits like a glove.
We
proactively eliminate risks

before they arise.
Most IT issues and disasters can be prevented with proper monitoring. We perform 24/7/365 Remote Monitoring and Maintenance (RMM) to prevent problems from happening in the first place.
The Impact Group Mindset:
Be More Than  A Standard IT Solutions Provider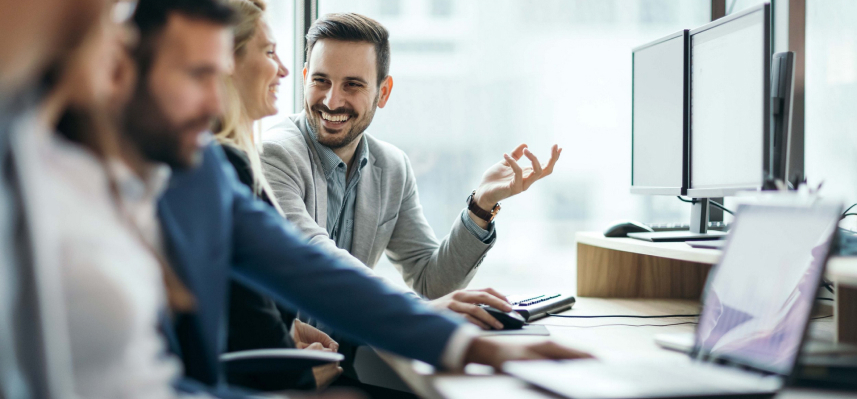 Custom IT solutions are a game changer for businesses that want to stay ahead of the competition. By tailoring to your company's specific IT needs, we can ensure that your organization has the tools you need to stay productive and efficient.
The right IT solution will help your business run more smoothly, increase productivity and save money. Our experts dig in to understand the big picture and analyze every component to design a complete IT roadmap tailored to you.
Cost Savings
By analyzing our clients' IT costs and offering solutions that will save them money every month, we are able to establish long-term relationships with them. In general, we will reduce operating costs for key services.
Services with a Personal Touch
We understand the importance of a personal touch in business. That's why we go above and beyond to get to know you and your company inside and out. We work closely with you to customize services tailored to meet your specific needs.
Our bespoke approach allows us to offer guidance that can be applied seamlessly into your existing operations, from day one. We take the time to understand who you are, what you are looking for, and how we could best match those needs. It is this level of commitment that sets us apart and is helping our clients achieve their desired outcomes more efficiently.
Consistent Day-to-Day
Some other providers don't include things like new PC deployments and system upgrades; we take care of it all for you.
We're Here to Take IT Off Your Hands

Impact Group brings Technology Services and IT Consulting Services to Minneapolis, St. Paul and the surrounding areas. We are Minnesota locals, operating in the Twin Cities for more than 30 years to bring cohesive business and technology alignment to organizations like yours. 
Our singular goal is to make a difference for every client we serve. To support this, we employ personable local experts, deliver quality products and services, and remain flexible to meet each customer's individual needs. Instead of offering limited solutions, we honor special requests and unique situations to ensure you get the results you're looking for. Enjoy the benefits of aligning technology and business services in one package.
We are a Twin Cities-based Technology and IT Consulting firm focused on delivering high impact solutions for complex IT initiatives. Our full-service organization offers support, from service desk and managed services to security, as well as management and IT consulting.
Take a look at some of our biggest success stories
Start Your Journey To Better IT Right Now
Whether you need immediate help with an IT issue or want to discuss your long-term IT strategy, our team is here to help.
Call us at (651) 764-7078 or complete the form below and we'll help in any way we can.
See What Impact Group Clients are Saying
Nancy Zylla
Vice President of Human Resources
Erin Johnson
Customer Success Director
Ryan Boubelik
Service Delivery Director